Making dance a pain-free art
The Hindu
Friday, Dec 17, 2004
In his interaction with veteran dancers, Dr. Krishnaraman, wonders why they cannot practice the art without hurting their limbs and spine. GOWRI RAMNARAYAN records the discussion.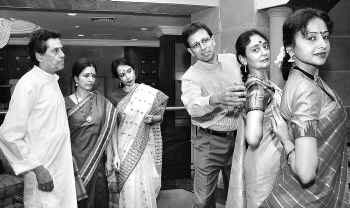 Ethics include the entire spectrum of human conduct
The Hindu Business line
Monday, June 27, 2005
FOR those who like to keep fit, here is Yoga & Medical Science FAQ by Krishna Raman and S. Suresh, published by EastWest Books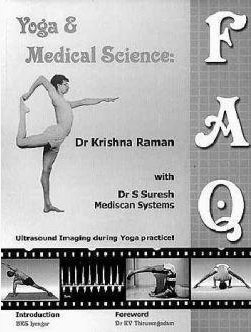 Bio-Mechanics of Yoga &The role of Yoga in patient care
The Hindu
Friday, Dec 17, 2004
The bio -mechanics of Yoga and the role of yoga in patient care is a intricate subject. The human body is constantly in movement not only externally but also internally. Every single organ, tissue cell is constantly active. During sleep the factory called the human body is supposed to get rest but yet the various parts are working. Over the years, the regional circulation falls down and the various parts of the factory' start malfunctioning. This results in a Myocardial Infarct if the coronary circulation is poor, a Stroke if the cerebral circulation is poor and so on. If the blood flow to these organs were kept up, no disorder would have resulted. Yoga bio -mechanics help in this.
Read
Ardent practitioner
The Hindu
Sunday, Jan 25, 2004
Yoga and Medical Science records the pioneering research of Dr. Krishna Raman in integrating medical science in yoga. He has used ultrasound to study the body in yoga postures documenting such internal changes in association with Dr. S. Suresh of Mediscan Systems, Chennai. Ultrasonographic pictures accompany the asanas performed by Dr. Krishna Raman.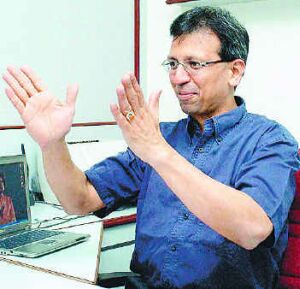 Pose and counter pose, Yoga therapy for dancers
Narthaki
Monday, Dec 20, 2004
The 24th Natya Kala Conference presented by Sri Krishna Gana Sabha and convened by gurus Narasimhachari and Vasanthalakshmi, was titled Pibare Natya Rasam meaning, 'relish the nectar of Natya'. Dedicated to late Odissi guru Kelucharan Mohapatra, it took place from December 14 to 20. The concluding day started with a brief speech by guru Narasimhachari. Relating some anecdotes, he spoke of how on one occasion, his wife Vasantalakshmi danced after a Manipuri performer. Some of the mirrors had fallen off the Manipuri dancer's skirt, but oblivious of her bleeding feet, Vasantalakshmi had danced on! He next presented a 50 minute long video film Natya Veda, which they had produced in two months time.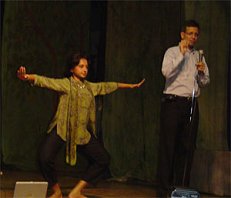 Dr. Krishna Raman on Holistic Health and Fitness
Med India
Friday, April 17, 2009
Dr. Krishna Raman has achieved great success in cost effective preventive and curative healthcare by integrating Yoga and Western Medicine in his clinical practice. He has seamlessly optimized patients' overall health and wellness with the best of what both modern and ancient sciences can offer.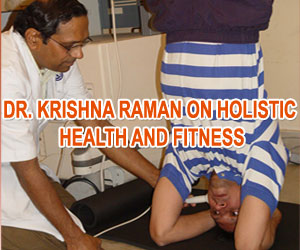 Yoga benefits for Dancers
Taarago
Friday, Nov 29, 2013
Dance makes great demands on a dancer's body, especially South Asian dance forms such as Bharata Natyam which is characterised by the araimandi or demi-plié position, and vigorous stamping of the feet, both of which place great strain on the knees, hips and lower back in particular. Traditionally, dance training in India has not included a warm-up routine. Dance classes would usually start with the practice of adavus without any prior stretching or warm-up. Performing alarippu at the beginning of a recital is said to warm up the body and prepare it for the more strenuous dances that would follow.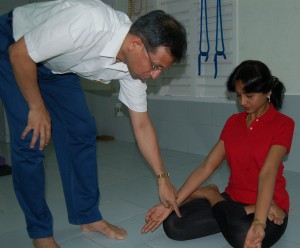 Demystifying yoga
The Hindu
Sunday, Jan 25, 2004
Here is a comprehensive treatise — presented in the form of questions and answers — highlighting the role of yoga in promoting positive health. It demystifies the practice of yoga and explains in lucid terms what happens inside the body when a particular asana is performed. Exclusive extracts from Yoga and Medical Science,: FAQ, which is to be published shortly.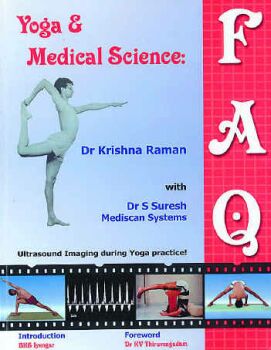 Yogic Management of Cervical Spondylitis
Web Health Centre
Dr Krisha Raman, a qualified physician and noted yoga expert, says that yoga can bring relief to patients with cervical spondylitis. He notes that this common disorder, normally seen in the elderly from the age of 55 onwards, is increasingly frequent in the younger age group (35 to 45 years of age) today.

MON - FRI

8:15 AM - 11:30 AM
2:00 PM - 5:30 PM
SAT

8:30 AM - 11:30 AM
@Indira Nagar, Adyar.


Appointments


8148126675